Welcome to Lydney Parish
Part of the Benefice of Lydney, Woolaston, Alvington and Aylburton
If you're browsing our site with thoughts of visiting be assured that you will meet in us a welcoming, down to earth, family friendly couple of churches. St Mary's is the Parish church with a huge spire seen from anywhere in Lydney. Holy Trinity Primrose Hill is the mission church on the hill, nestling amongst the residential area of Primrose Hill.

You will find us engaged in a wealth of creative worship. We have a choir (at Holy Trinity), a local ministry team, and some gifted preachers and speakers - all contributing to a rich menu of creative and inspiring worship.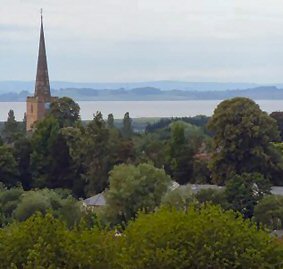 You will find us generous and energetic, engaged in serving our town and further afield in many ways: through Open the Book assembly teams in all 3 primary schools, reaching out to families in a pre-school group - Pebbles - and supporting Youth Homelessness in Lydney.

You will find us passionate about growing our faith and our witness to Jesus Christ; Not perfect, but committed, growing, creative and welcoming to visitors and newcomers alike. Do come along and meet us in person when lockdown is over.