About Us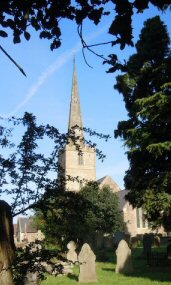 Welcome To Lydney Parish…
If you're browsing our site with thoughts of visiting be assured that you will meet in us a welcoming, down to earth, family friendly couple of churches. St Mary's is the Parish church with a huge spire seen from anywhere in Lydney, and with an even larger heart. Holy Trinity Primrose Hill is the mission church on the hill, a small jewel, nestling amongst the residential area of Primrose Hill.

You will find us engaged in a great wealth of creative worship including café church, family services, Holy & Family Communions, Taize, Evensong, and informal worship. We have some talented musicians and singers, including children and young people, as well as a choir, a creative local ministry team, and some gifted preachers - all contributing to a rich menu of creative and inspiring worship.

You will find us generous and energetic, engaged in serving our town and further in many ways: through Open the Book assembly teams in all 3 primary schools, staffing the Pop in Centre, caring for the elderly at Rodley House and The Springs nursing homes, reaching out to families in two pre-school groups (Pebbles and Little Sparklers), supporting Youth Homelessness in Lydney and female prisoners in the UK through our mission partner The Sozo Project and much more.

You will find us supportive of children, young people and young families with Sunday Clubs for children and Family Services. You will also find us passionate about growing our faith and our witness to Jesus Christ; Not perfect, but committed, growing, creative and welcoming to visitors and newcomers alike. Do come along and meet us in person.